It's in the air today, along with the gathering thunder clouds.  Everyone around here is hunting for something.
Our Great Blue Heron is on the hunt for his lunch.
He seldom misses.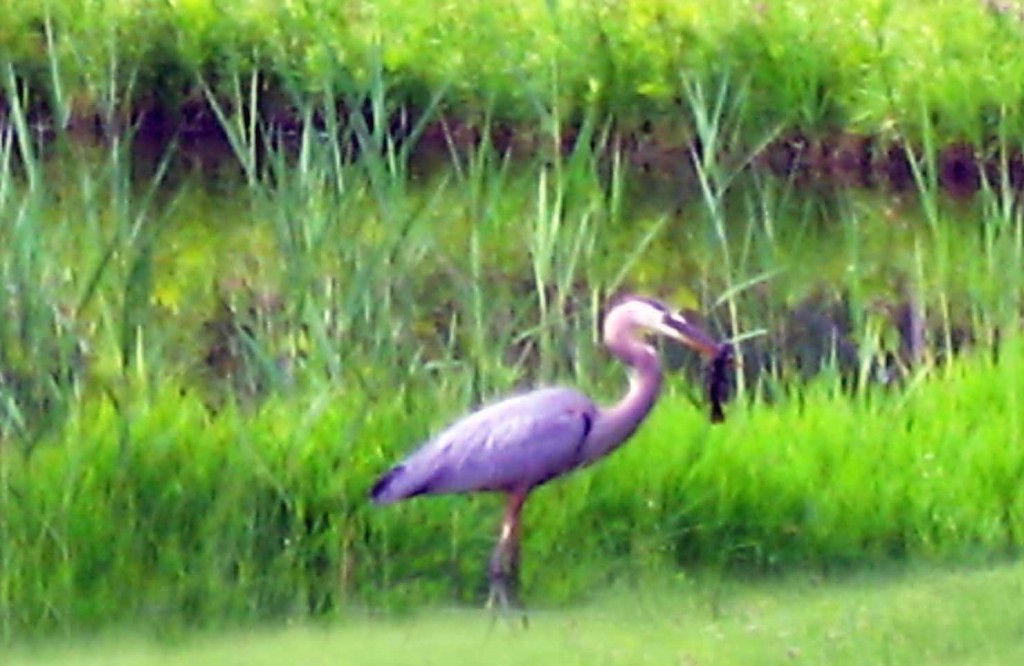 He's snagged himself a nice fish.
Oh, there's something else fishing there along the side of the pond!
Is it our Fisher (a weasel)?
Nope. I'd recognize that fluffy tail anywhere. Looks like Finn's found some good hunting by the pond too.
Kiera and Wink are hunting for a safe place to get away from the thunder.